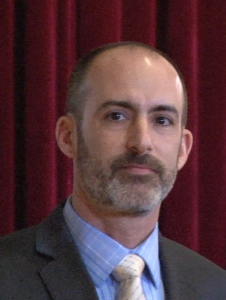 The City of Bedford operates under the Council-Manager form of government.
The City Manager is appointed by the Council based upon professional experience and education. The Manager is responsible for the proper administration of all City business except for the Departments of Law and Finance, preparation and submittal of the annual budget, overseeing the purchasing activities of the City and working with higher levels of government to benefit the community.
City Manager Michael S. Mallis, was appointed City Manager on May 19, 2014.  Mr. Mallis has been employed with the City of Bedford since June 15, 2000, serving in many capacities, most recently Director of Economic Development.
Manager Mallis is actively involved in the community and currently serves on numerous boards including the First Suburbs Development Council in which he previously served as President.  He is also involved with the Bedford Rotary, Christmas in Bedford Falls committee, and the Bedford Community Development Corporation.
Manager Mallis is a graduate of Saint Peter Chanel High School in Bedford.  Following high school, Mr. Mallis graduated from Kent State University in 2000 with a Bachelor of Arts degree with a concentration in Criminal Justice and pre-law.
Michael and his wife Kelly have two children Ben and Ryan.