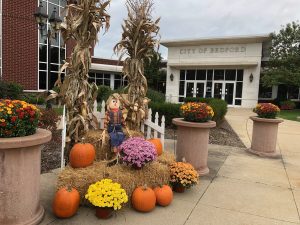 Permission to Use the Gazebo at Bedford Commons
The City of Bedford does allow the use of the gazebo at Bedford Commons, located at 730 Broadway Avenue, for weddings and pictures at no charge. A permit is required for scheduling purposes. There is no cost for the permit.
Permits are not issued until the annual festival schedule is finalized which is by April 1st of the current year.
Scheduling of the gazebo is done by phone. Please contact the City Manager's office at 440-735-6514 or citymanager@bedfordoh.gov to check availability and to obtain a permit.