BACKFLOW TESTING
The City of Bedford has partnered with BSI to assist with maintaining backflow records and with giving water users, who are required to maintain backflow preventers, testing reminders.  CLICK HERE for a list of plumbers who are able to perform the test.   All tests must be submitted through BSI.

SURVEY QUESTIONNAIRE
Periodically the City of Bedford will survey our customers properties. The primary purpose of a customer survey questionnaire  is to provide information to help us evaluate the degree of hazard and determine that the appropriate containment backflow device is installed.  Please print and fill out the QUESTIONNAIRE to the best of your knowledge and return to our offices promptly. We greatly appreciate your help!
EDUCATION
Backflow prevention is a requirement of the State of Ohio Department of Commerce, the Ohio Environmental Protection Agency, and the City of Bedford Water Department.  The purpose of a backflow preventer device is to prevent any possible contamination of water flowing back into the public water system.  The device is to be tested no less than once every 12 months to insure its proper operation.
CLICK HERE for an example of how backflow can occur in a residential setting.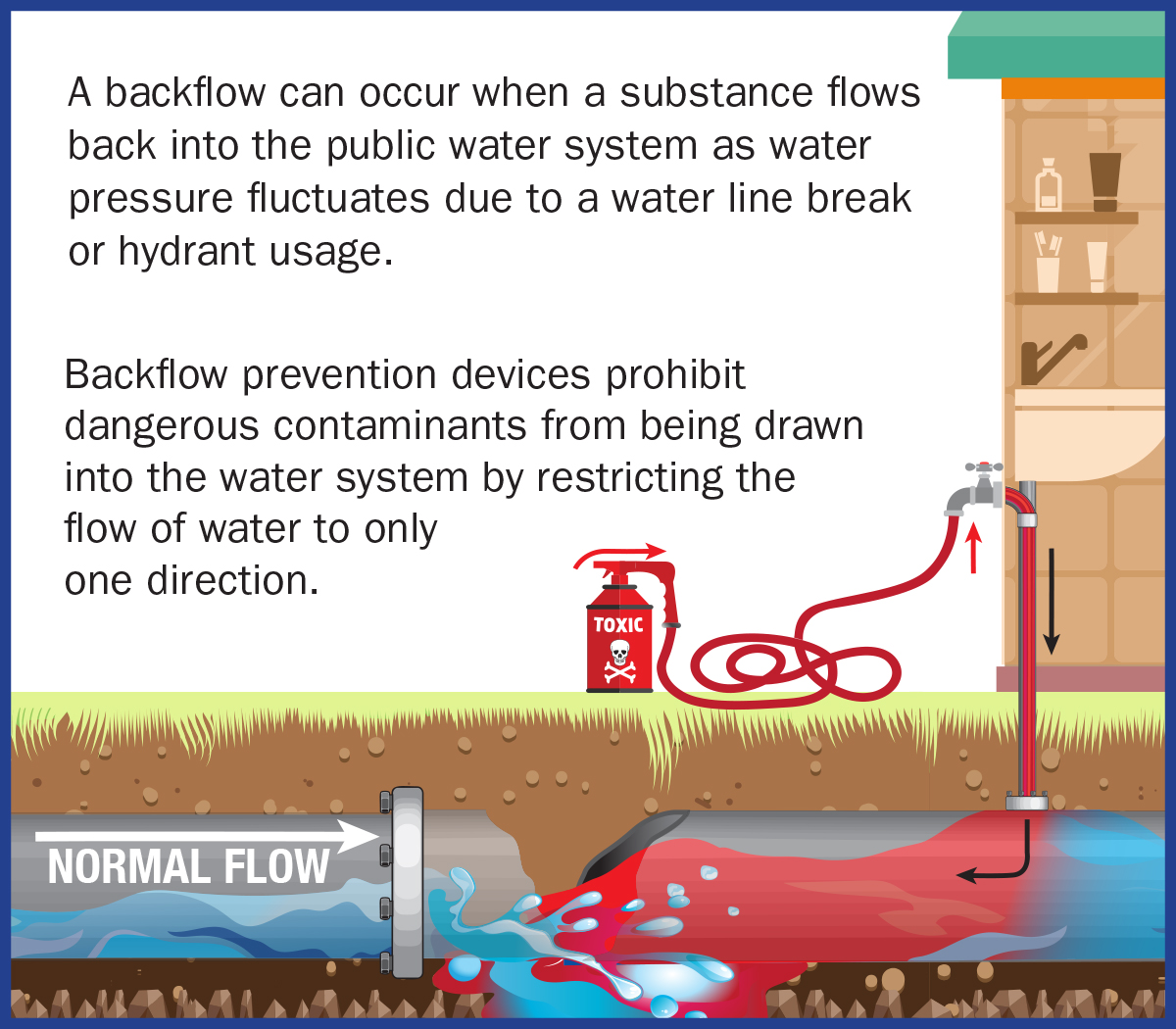 QUESTIONS?
Contact Bob Depew with the City of Bedford at (440) 735-6585 or by emailing backflow@bedfordoh.gov.