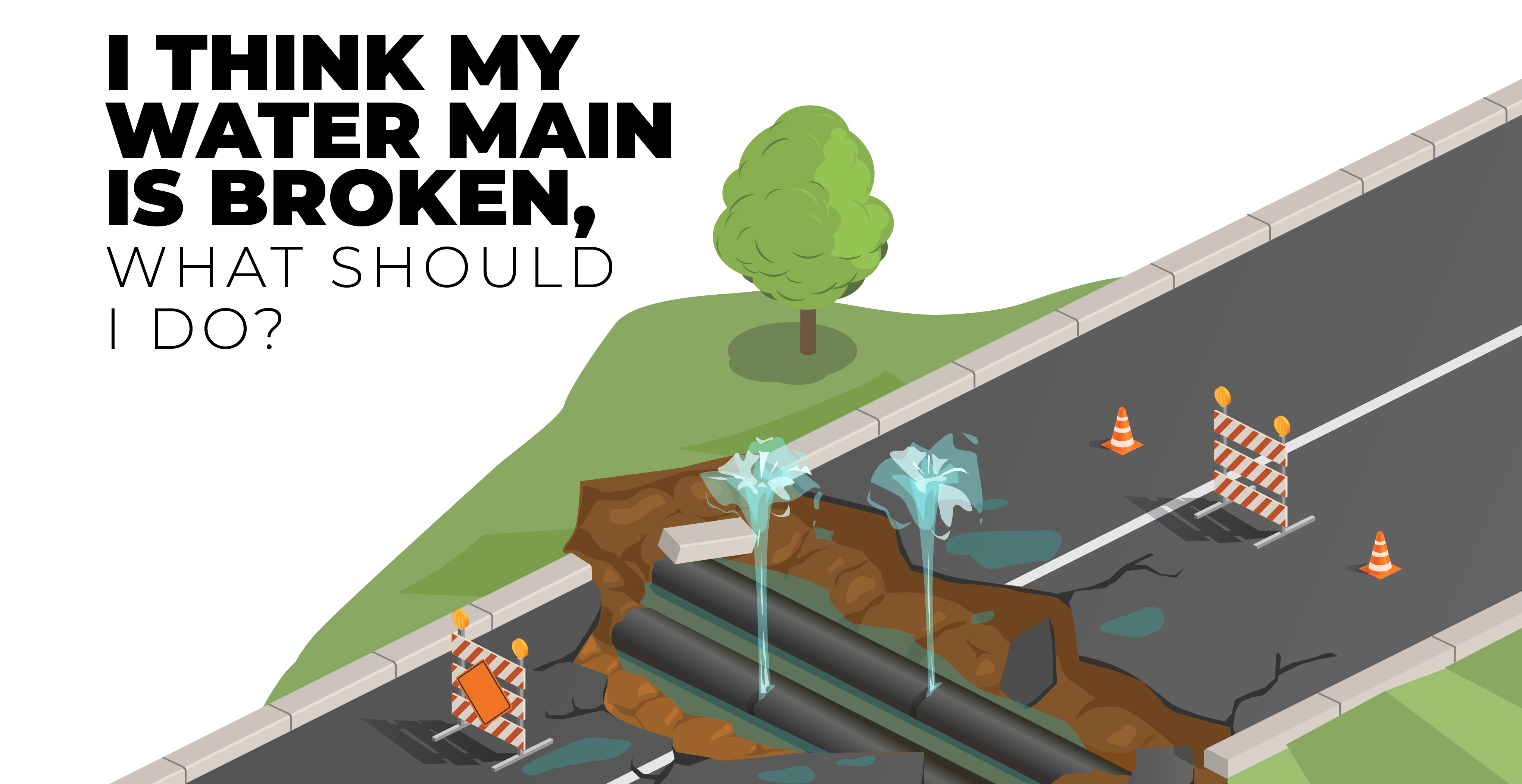 WHO TO CALL WHEN REPORTING A MAIN BREAK OR LEAK
Residents who want to report a water main break or leak during regular working hours should call our Water Distribution Office at (440) 735-6588.  After hour calls should be directed to our non-emergency dispatch center at (440) 232-1234.
When calling to report a break or leak, it is helpful for residents know what type of information we need in order for us to respond quickly. The information we need to know is:
The location – street name and address
Is there damage – flooding, road damaged, etc.
How much water are they seeing, from a minor trickle to a major flow
THE REPAIR PROCESS
When our crew responds to a break, there are a series of steps taken in order to complete a repair. They will first begin by setting up a safety perimeter.  Next they will  locate the leak, often by drilling test holes. Once the break is located, the valves that deliver water to the broken water main will be turned off, either partially or completely. This may cause a temporary disruption in water service for residents and businesses in the area.
The crew then will begin digging to expose the broken water main. Once exposed, the crew will determine what type of repair can be made or if a section of the water main will need to be replaced. Once the repair is made, the water service is restored. The final step is filling in the hole and preparing it for the restoration process. A typical repair can take anywhere from 4-6 hours, depending on the type of repair and the location of the break.
THE RESTORATION PROCESS
Street restoration is normally completed at a later date. This is dependent on the time of year and available materials. To complete the restoration process, concrete is poured into the hole to level it off and then asphalt is added to complete the repair process.  Water service is maintained during this part of the operation.  If safety is concern before the street is restored please call (440) 735-6582.