Parks & Recreation is working hard to enhance and preserve parks and recreation services, lands, and facilities through high standards and innovation that positions Bedford as a leading community and great place to live, work, and play.
The City of Bedford has over 27 acres of park lands and facilities including Ellenwood Center and the outdoor municipal pool and skate park and is committed to providing our residents with safe and meaningful recreational opportunities.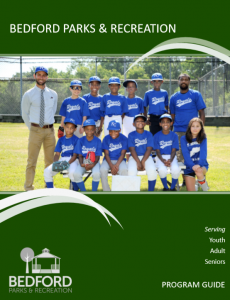 NEW! Bedford Residents, be on the look out for a mailed brochure of our upcoming program offerings. Our staff is excited to bring you recreational and educational opportunities the whole family can enjoy. Please take a look through our brochure and see all of the new wonderful programs and activities for children and adults of all ages.  An electronic copy is available by clicking the photo picture on this page.
Our Department also has a new software program. Please go to BedfordOHRec.com and click on the Create New Account link to open your account and gain easier access to program registration. Be sure to then add all the members of your household into the account. Don't forget to enter your cell number with the carrier so we can text you with any last-minute changes. Your new household account will provide you with registrations history, financial history and much more. We look forward to enjoying this enhanced registration experience with you.