Senior Programs/Information

COVID-19 Vaccination

As the COVID-19 vaccine rollout continues, the state of Ohio has designated certain groups that are or will soon be eligible to receive the vaccine. The Cuyahoga County Board of Health has made available a list of providers of the COVID-19 vaccine located within the county.  The following providers located in or closest to Bedford.

BEDFORD

Giant Eagle Pharmacy

900 North Field Road, 44146

440-439-1416

https://www.gianteagle.com/covidvaccine

BEACHWOOD

Beachwood Medical Center

25501 Chagrin Boulevard, 44122

440-375-8595

Signature Health

24200 Chagrin Boulevard, 44122

216-831-6466

SHAKER HEIGHTS

University Hospitals – Management Services

3605 Warrensville Center Road, 44122

216-983-0012

Uhhospitals.org/vaccine

For the complete list of providers in Cuyahoga County, click here.

Per the Cuyahoga County Board of Health, you must directly contact the provider of your choice from the list to schedule a vaccine appointment.  Residents also have the option of registering for a vaccine directly with Cuyahoga County Board of Health, however CCBH has advised that may take longer than working with one of the listed providers.

Groups and Dates of Vaccine Availability

Ages 80 and Over – January 19

Ages 75 and Older – January 25

Ages 70 and Older – February 1

Ages 65 and Over – February 8

Community Transportation Service

The Parks and Recreation Department offers a door-to-door transportation service for Bedford Residents. Service is available for senior citizens 60 years of age and older and disabled persons over the age of 18 and can be used for medical appointments and errands such as banking, grocery shopping, etc. Service is not available to residents in nursing, assisted living or retirement facilities. A wheelchair accessible van is available. Boundary lines for all trips are: north - UH Ahuja Medical Center; south - Northfield Plaza; east - City of Solon; west - Marymount Hospital.

Transportation service operates: Monday through Friday 8:00 am to 4:30 pm. A fee of $2 per roundtrip is required.   An application must be on file with the Parks & Recreation Department prior to service.

Click here for transportation guidelines and application.  For more information call 440-735-6570 or email recreation@bedfordoh.gov.

Wellness Check Program

The City of Bedford has a program for residents age 65 and older and/or those who may be isolated and desire a periodic wellness check.  Those who participate in the program will be contacted via telephone by City staff periodically as a means of ensuring the well-being of the resident.  All residents are urged to call 9-1-1 for any life threatening emergency, and to contact a physician should they exhibit signs or symptoms of coronavirus or other illnesses of concern.  To enroll in the program or for additional questions, residents can call the Parks & Recreation Department at 440-735-6570, email recreation@bedfordoh.gov, or visit the City's coronavirus/COVID-19 web page, to submit an electronic form.  All current resident members of the Bedford Senior Club and residents currently enrolled in the City's senior transportation services are being contacted directly about the program.

Senior Club

The Senior Club meets at Ellenwood Center on the second and fourth Wednesday of each month from 11:30 am to 3:00 pm.  Bedford residents age 55 and older are welcome to join.  Annual dues are just $15!   At the gatherings, members share a brief business meeting, enjoy lunch with beverages and desserts, and take pleasure in plenty of social time with friends. Following a delicious lunch folks can choose from a variety of activities including bingo, card games, or a movie. The Senior Club also plans a variety of field trips and special outings to museums, theaters, concerts, and other great events.  Food, friends, and fun! Come join us today!

Update: Senior Club meetings and in-person activities have been suspended due to the COVID-19 pandemic.  We are now offering grab and go meals for club members as well as other virtual, and self-directed programs.  See below for details.

Grab and Go Senior Club Lunch

Although we cannot socially gather, we can all share a meal together! Boxed lunches will be available for drive-thru pickup at Ellenwood Center in the east parking lot (closest to Baseball Field).  Please remain in your car.

If you are uninterested in the meal served that day, stop by anyways to pick-up your monthly Mini-News and to wave to your favorite Recreation friends.

Reserve your meal online or call 440-735-6570 during the registration dates. Available for Bedford Senior Club Members only. Must register by deadline. Menu subject to change.

Wednesday, September 9 - Italian Wrap & Pasta Salad
Drive-thru time:  11:30 am - 12:00 pm
Registration Dates: August 24 through September 4

Wednesday, October 14 -  Stuffed Shells & Meatballs
Drive-thru time:  11:30 am - 12:00 pm
Registration Dates: September 28 through October 9
Sunshine Grab & Go Bags
Register for a free bag of sunshine! Our Sunshine Bags will include a craft, instructions, and additional extension activities to do at home. Each youth bag will also include a complimentary book from Cleveland's Kids Book Bank. Limited supplies available. Check the week for drive-thru pickup times. If you cannot make a pickup time, please arrange a curbside appointment with Recreation staff.
These bags are free to Bedford children and Bedford Senior Club members; registration is required. If you are interested in joining the Bedford Senior Club, please call 440-735-6570.
December Sunshine
Drive-Thru Pick-up on Tuesday, December 8: 11:00-11:30am or 6:00-6:30pm
Stitched Gingerbread Ornament & Christmas Button Decorating for Bedford Senior Club Members
Video/Call-in BINGO
Join us for a fast paced, fun-filled virtual BINGO game! We will play classic "5 in a Row" BINGO plus some other fun games like "Postage Stamp" and "Picture Frame". Play for fun with your Bedford neighbors!
Each pre-registered player will receive a playing card to keep at home. Players will receive an email or mailed letter with login information to join via Zoom by telephone or video call.
DATES & LOCATION: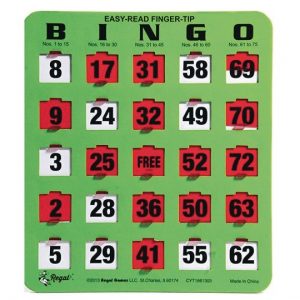 Second & Fourth Wednesdays of the Month
Time: 1:00 pm
Free to Bedford Resident Seniors
Zoom (Telephone or Video Call)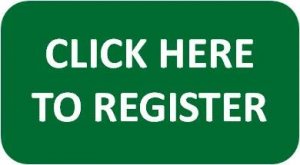 Virtual Ellenwood Center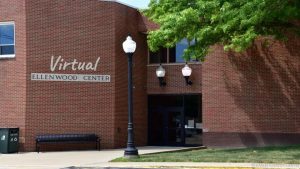 Ellenwood Center is VIRTUALLY open! We currently have "rooms" open to our youngest and oldest users.
Check out our Toddler and Preschool Room, Homework Resource Room, and Senior Center. These rooms are filled with links of resources, games, entertainment, health & wellness and other interactive, virtual activities.  Soon we will open our virtual Adult Education Center. Stay turned and check back for updates.
Alzheimers Association - Greater Cleveland Chapter Virtual Education Sessions
The Alzheimer's Association of Greater Cleveland offers free virtual education sessions on a variety of topics.  See the list below for course descriptions.  Click here for a detailed flyer with dates, times, and registration information.
10 Warning Signs of Alzheimer's
If you or someone you know is experiencing memory loss or behavioral changes, it's time to learn the facts. Join the Alzheimer's Association to learn how early detection of Alzheimer's can give you the chance to enroll in clinical studies and plan for the future.
Effective Communication Strategies
Join us to explore how communication takes place when someone has Alzheimer's, learn to decode the verbal and behavioral messages delivered by someone with dementia, and identify strategies to help you connect and communicate at each stage of the disease.
Understanding Alzheimer's and Dementia
Alzheimer's is not normal aging. It is a disease of the brain that causes problems with memory, thinking and behavior. Join the Alzheimer's Association to learn about the impact of Alzheimer's, the difference between Alzheimer's and dementia, disease stages and risk factors, and current research and treatments available to address some symptoms.
Healthy Living for Your Brain and Body
Join the Alzheimer's Association to learn about research in the areas of diet and nutrition, exercise, cognitive activity, and social engagement. Learn hands-on tools to help incorporate these recommendations while sheltering in place.
How To Zoom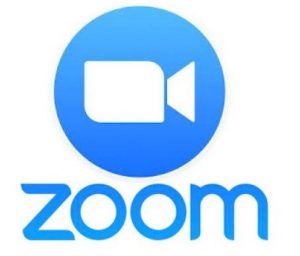 Zoom has become a popular platform for virtual meetings and learning; it is a free web-based and mobile app for users. Bedford Parks & Recreation will be utilizing Zoom to host several of our virtual programs. If you are unfamiliar with Zoom, please browse these resources and video tutorials prior to a scheduled program.
How to Join a Meeting: https://support.zoom.us/hc/en-us/articles/201362193-How-Do-I-Join-A-Meeting-
Free Live Training Webinars with Zoom experts: https://support.zoom.us/hc/en-us/articles/360029527911-Live-Training-Webinars
Pre-Recorded Training Sessions: https://support.zoom.us/hc/en-us/articles/217214286-Watch-Recorded-Training-Sessions
We will be hosting the following practice Zoom phone/video conference calls to help you navigate this technology. Please call 440-735-6570 for more information.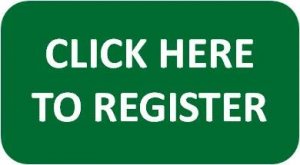 Tax Preparation Assistance
The Cuyahoga County Earned Income Tax Credit Coalition offers in-person drop off and virtual tax preparation assistance at no charge for families earning less than $56,000 per year or individuals earning less than $19,000 per year.  To schedule an appointment visit www.refundohio.org or call 216-293-7200.  EITC Coalition strongly recommends scheduling appointments online.  The in-person drop off locations are listed below.  The preferred location for Bedford Seniors is ESOP on Fairhill Rd in Cleveland.  You can also call them directly at 216-361-0920.  Please note that walk-ins are not permitted.
ESOP located at 11890 Fairhill Rd, Cleveland, OH 44120
Asian Services in Action located at 3631 Perkins Ave., #2AW, Cleveland, OH 44114
Baldwin Wallace located at 275 Eastland Rd., Berea, OH 44017
Burten Bell Carr located at 7201 Kinsman Rd., Cleveland, OH 44104
CEOGC Central located at 1801 Superior Ave., Suite 400, Cleveland, OH 44114 **This site schedules its own appointments and has its own filing requirements. Please call 216-858-1781
CEOGC Glenville located at 10529 St. Claire Ave., Cleveland, OH 44108    **This site schedules its own appointments and has its own filing requirements. Please call 216-268-1600
CHN Broadway Office located at 5700 Broadway Ave., Cleveland, OH 44127
Famicos located at 1325 Ansel Road, Cleveland, OH 44106
Gordon Square located at 6516 Detroit Ave., Cleveland, OH 44102
Lin Omni located at 3167 Fulton Rd., 3rd Floor, Cleveland, OH 44109
ESOP Small Dollar Loans and Financial Empowerment Workshops
Bedford Parks & Recreation is pleased to partner with ESOP, Empowering and Strengthening Ohio's People.  ESOP is a non-profit HUD-approved housing and financial counseling agency.
Small Dollar Loans for Seniors
Are you age 55+ and facing a financial hardship? Are you behind on rent or your mortgage? Are you at risk of utilities being shut off? Do you need medications that you cannot afford? Will a small dollar loan prevent or resolve a financial or housing problem? Call ESOP today to find out if they can help! (216) 361-0718.  Click here for a flyer with more details.
Financial Education  Workshops
ESOP offers virtual financial education workshops for seniors with topics that include recognizing scams and frauds, budgeting, taking control of credit, and more.  Click here for a flyer with more information.
Entertainment from Independence Village
Independence Village of Aurora invites Bedford Seniors to join their free virtual entertainment events via Facebook Live.
Performances are typically Tuesday and Thursday afternoon from 2:00 - 3:00 pm. Go to www.facebook.com/IndependenceVillageAurora to join the live entertainment and to watch previous live events.
Past Entertainment/Presentations available for anytime viewing:
Graeme James: A folk-style live concert performance
Dean Martin: A tribute concert to "The King of Cool"
World War II: Planning for D-Day
The Killer: A live Jerry Lee Lewis tribute performance
Charles Avison: Historic sports stories and their lessons
The Man in Black: A live Johnny Cash tribute performance
Ohio Bird Sanctuary: Birds of prey
Jonny James: A live country music performance
Click here for to access Independence Village of Aurora's Facebook page
Daybreak Online Yoga Studio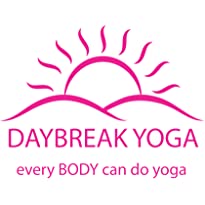 Bedford Parks & Recreation continues our partnership with Bedford's own Daybreak Yoga Studio. Before the COVID-19 pandemic instructor Dawn Rivers taught classes at Ellenwood Center. Now, she offers her popular yoga classes via Zoom. Daybreak Yoga Studio is pleased to extend several discount opportunities to the Bedford community.
If you are interested in registering for an individual class, use the code  RECYOGA  for $3 off each livestream online class through August 31.
Click here for a special deal on 10 classes for $50. This package is good for one year from the time of purchase.
Visit https://daybreak.yoga to learn more about the studio and register for  upcoming classes.
Geocaching
Geocaching is an outdoor treasure hunting game using GPS-enabled devices. Participants navigate to a specific set of GPS coordinates and then attempt to find the geocache (container) hidden at that location. Bedford Parks & Recreation will be hiding geocaches at our local parks: Ellenwood, Greencroft, Taft, and Interstate. Geocache boxes come in all different sha pes and sizes and will be in a camouflaged container in a safe but non-intrusive place. When you find our cache, please do not take it with you. Write your name and date in the log. In a larger cache, if you are comfortable, you may take something but then that means you leave something to swap! Come prepared with a pencil or pen.
Get out, get active and be one of the first to find our caches! For those seasoned trackers, help our four Travel Bugs go on their first adventures!
Download the app Geocaching by Groundspeak Inc. Create a login or link to your Google, Facebook, or Apple account. Turn on your location and you will immediately see dozens of geocaches within Bedford, especially within the Bedford Reservations.
Starting June 20, find our caches in local parks. Click here for details!
To learn more about Geocaching, visit www.geocaching.com.
Staycation: Virtual Travel Center
Your vacation may have been postponed, but that doesn't mean you can't explore a new destination! Museums, theaters, national landmarks and other popular attractions are offering virtual experiences for online visitors. We have compiled a list of great sites to visit for local, national and international virtual experiences from the comfort of your own home.
Please feel free to share some of your great discoveries with us to add to our growing list.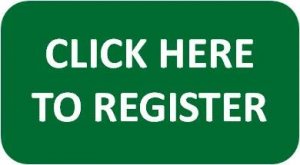 Senior Line Dancing
This lively group of seniors meets every Monday from 10:30 - 11:30am at Ellenwood Recreation Center to get a little exercise and to socialize. This activity is free to all resident seniors.
Update: This program has been suspended due to the COVID-19 pandemic.  Check back for for information.
Reach With Rhythm Workout
Seniors that want to sit up, shape up and have fun while listening to great music will enjoy this gentle chair aerobics class that aims at stretching, strengthening, and toning your muscles. This class meets at the Ellenwood Recreation Center every Thursday morning from 11:00 am to 12:00 pm. The cost is only $1.00 per class so bring a friend and have some fun while getting in shape.
Update: This program has been suspended due to the COVID-19 pandemic.  Check back for for information.
University Hospitals Walking Club
The walking club has been suspended due to the COVID-19 pandemic, but check back for updates as this program will likely resume in the future.  Prior to the pandemic the group met Monday mornings at Ellenwood Center.
Northeast Ohio Mind Challenge
The Bedford Senior Club entered a team in the 2020 Northeast Ohio Mind Challenge.  Unfortunately the competition was complicated by the COVID-19 pandemic., but not before Bedford was able to compete in the Southwest Region with 8 other communities including Bedford Heights, Garfield Heights, Seven Hills, and Broadview Heights.
Look for information on future Mind Challenge events!