Adult Programs
Virtual Painting with So-So Artsy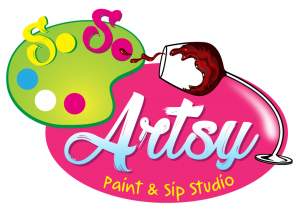 Join us for a live, interactive virtual painting class for beginners! You have the option to register with or without the So-So Artsy Kit.
Kits can be picked up at Ellenwood Center or So-So-Artsy Paint Studio in Northfield Village, please indicate your preference during registration. Kit pick-up details and Zoom information will be sent to registered participants.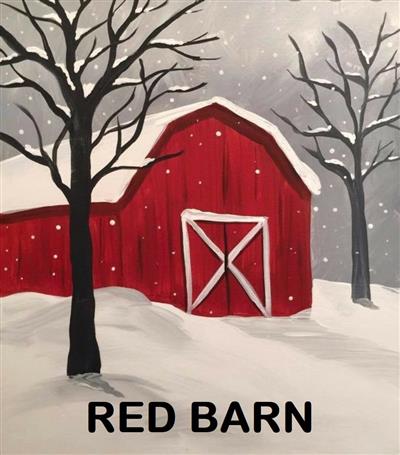 Red Barn
Thursday, January 21
6:00 – 8:00 pm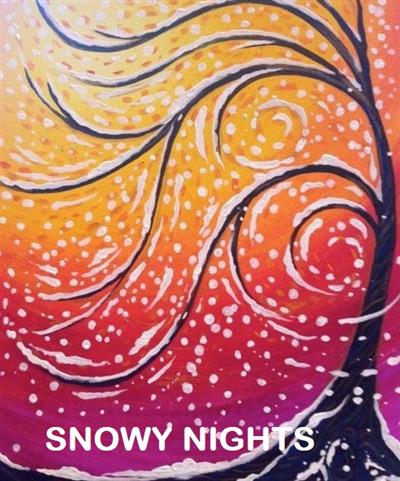 Snowy Nights
Thursday, January 28
6:00 – 8:00 pm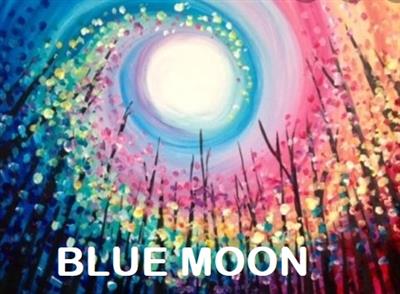 Blue Moon
Thursday, February 4
6:00 – 8:00 pm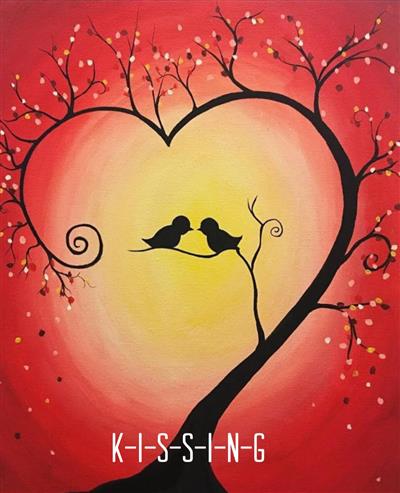 K-I-S-S-I-N-G
Thursday, February 11
6:00 – 8:00 pm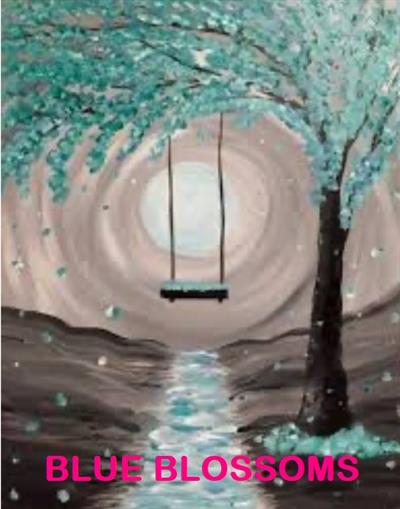 Blue Blossoms
Thursday, February 18
6:00 – 8:00 pm
Participant Fee without supply kit: $10
Participant Fee with supply kit: $20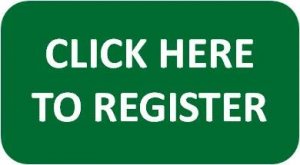 Alzheimers Association – Greater Cleveland Chapter Virtual Education Sessions
The Alzheimer's Association of Greater Cleveland offers free virtual education sessions on a variety of topics.  See the list below for course descriptions.  Click here for a detailed flyer with dates, times, and registration information.
10 Warning Signs of Alzheimer's
If you or someone you know is experiencing memory loss or behavioral changes, it's time to learn the facts. Join the Alzheimer's Association to learn how early detection of Alzheimer's can give you the chance to enroll in clinical studies and plan for the future.
Effective Communication Strategies
Join us to explore how communication takes place when someone has Alzheimer's, learn to decode the verbal and behavioral messages delivered by someone with dementia, and identify strategies to help you connect and communicate at each stage of the disease.
Understanding Alzheimer's and Dementia
Alzheimer's is not normal aging. It is a disease of the brain that causes problems with memory, thinking and behavior. Join the Alzheimer's Association to learn about the impact of Alzheimer's, the difference between Alzheimer's and dementia, disease stages and risk factors, and current research and treatments available to address some symptoms.
Healthy Living for Your Brain and Body
Join the Alzheimer's Association to learn about research in the areas of diet and nutrition, exercise, cognitive activity, and social engagement. Learn hands-on tools to help incorporate these recommendations while sheltering in place.
EITC Coalition Tax Preparation Assistance
The Cuyahoga County Earned Income Tax Credit Coalition offers in-person drop off and virtual tax preparation assistance at no charge for individuals or families earning less than $56,000 per year.  To schedule an appointment visit www.refundohio.org or call 216-293-7200.  EITC Coalition strongly recommends scheduling appointments online.  The in-person drop off locations are listed below.  Please note that walk-ins are not permitted.
Asian Services in Action located at 3631 Perkins Ave., #2AW, Cleveland, OH 44114
Baldwin Wallace located at 275 Eastland Rd., Berea, OH 44017
Burten Bell Carr located at 7201 Kinsman Rd., Cleveland, OH 44104
CEOGC Central located at 1801 Superior Ave., Suite 400, Cleveland, OH 44114 **This site schedules its own appointments and has its own filing requirements. Please call 216-858-1781
CEOGC Glenville located at 10529 St. Claire Ave., Cleveland, OH 44108    **This site schedules its own appointments and has its own filing requirements. Please call 216-268-1600
CHN Broadway Office located at 5700 Broadway Ave., Cleveland, OH 44127
ESOP located at 11890 Fairhill Rd, Cleveland, OH 44120
Famicos located at 1325 Ansel Road, Cleveland, OH 44106
Gordon Square located at 6516 Detroit Ave., Cleveland, OH 44102
Lin Omni located at 3167 Fulton Rd., 3rd Floor, Cleveland, OH 44109
OhioMeansJobs
The City of Bedford and the Parks & Recreation Department are working with OhioMeansJobs to help raise awareness of programs and employment opportunities available to our residents.  Job readiness and assistance with finding employment are very important in this time of uncertainty.
Ohio Means Jobs Cleveland- Cuyahoga County continues to provide services remotely to help you with your job seeking and training needs.
Remote access to services includes communicating with OMJ|CC staff via telephone and E-mail.
Remote Job Seeker Services Include:
·         Participating in Basic Intake and Eligibility Determination to begin your job search and training application
·         Participating in Initial Assessment
·         Participating in job seeking skill assistance, job matching, job referral, connect with open job orders and hiring employers
·         Apply for training funds to earn a credential within an in demand industry
How to connect with job seeking services:
·         Complete a profile at www.ohiomeansjobs.com AND a local application at www.omjcc.us
·         Upload a resume
·         A OMJ|CC Representative will contact you via telephone and e-mail within two business days
·         If you cannot complete the profile and application OR you need assistance writing a resume in order to complete this step please call 216-978-1375 and an OMJ|CC Representative will call you within two business days.
·         If you have a more immediate need, you can call 216-978-1375 and leave your full name and contact information, and a representative will call you as soon as possible.
Click here for current hot jobs!
Click here for information on other programs with OhioMeansJobs
OhioMeansJobs|Cleveland-Cuyahoga and Cuyahoga County have partnered with The Cuyahoga County Veterans Service Commission to host a Veterans Virtual Resource and Employment Fair. This event will have multiple employers throughout Cuyahoga County from various industries. Join us in efforts to help link Veterans and job seekers with employers who have immediate hiring needs. This event will take place on January 28th & 29th from 10:00am-2:00pm both days.
Click Here to register and upload your resume!
This event is open to the public, you are able to attend even if you are not a Veteran.  To Register for the Event and to Upload your resume you must use Google Chrome.
Tri-C Advanced Technology Academy
Are you looking for a new job, but don't have the training or skills?  Tri-C ATA offers young adults (ages 17-24) classroom and hands-on instruction for in-demand careers and allows you to earn money while you learn.  Click here for a flyer with additional information.
Daybreak Online Yoga Studio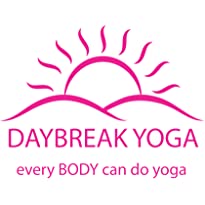 Bedford Parks & Recreation continues our partnership with Bedford's own Daybreak Yoga Studio. Before the COVID-19 pandemic instructor Dawn Rivers taught classes at Ellenwood Center. Now, she offers her popular yoga classes via Zoom. Daybreak Yoga Studio is pleased to extend several discount opportunities to the Bedford community.
If you are interested in registering for an individual class, use the code  RECYOGA  for $3 off each livestream online class through August 31.
Click here for a special deal on 10 classes for $50. This package is good for one year from the time of purchase.
Visit https://daybreak.yoga to learn more about the studio and register for  upcoming classes.
Geocaching
Geocaching is an outdoor treasure hunting game using GPS-enabled devices. Participants navigate to a specific set of GPS coordinates and then attempt to find the geocache (container) hidden at that location. Bedford Parks & Recreation will be hiding geocaches at our local parks: Ellenwood, Greencroft, Taft, and Interstate. Geocache boxes come in all different sha pes and sizes and will be in a camouflaged container in a safe but non-intrusive place. When you find our cache, please do not take it with you. Write your name and date in the log. In a larger cache, if you are comfortable, you may take something but then that means you leave something to swap! Come prepared with a pencil or pen. Our caches will be available starting June 20!
Get out, get active and be one of the first to find our caches! For those seasoned trackers, help our four Travel Bugs go on their first adventures!
Download the app Geocaching by Groundspeak Inc. Create a login or link to your Google, Facebook, or Apple account. Turn on your location and you will immediately see dozens of geocaches within Bedford, especially within the Bedford Reservations.
Starting June 20, find our caches in local parks. Click here for details!
To learn more about Geocaching, visit www.geocaching.com.
Staycation: Virtual Travel Center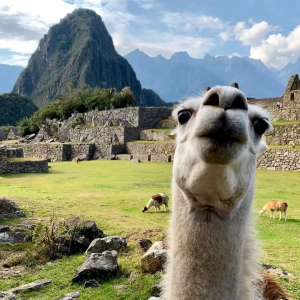 Your vacation may have been postponed, but that doesn't mean you can't explore a new destination! Museums, theaters, national landmarks and other popular attractions are offering virtual experiences for online visitors. We have compiled a list of great sites to visit for local, national and international virtual experiences from the comfort of your own home.
Please feel free to share some of your great discoveries with us to add to our growing list.