Adult Programs
Painting in the Park
For Adults & Older Teens! Join Melinda with So-So Artsy for outdoor canvas painting. Participants follow step-by-step instructions to recreate a painting inspired by nature on a 16″ x 20″ stretched canvas. No experience required. All supplies and apron included.
Outdoor Class only; will take place at Ellenwood Center Field in the outfield. Lights turn on at dusk! Park and enter by the third base gate. Bring your own water bottle. COVID-19 protocols will be in place and pre-registration is required.
In the event of inclement weather, class will be cancelled. Participants will be notified via email and text alert.
Instructor: Melinda, So-So Artsy
DATES & LOCATION:
Palm Palm Trees: Thursday, August 27
Tranquil Surf: Thursday, September 10
Black Cat: Thursday, September 24
Magic Sugar Skull: Thursday, October 8
Time: 6:00 pm – 8:00 pm
Location: Ellenwood Center Field
FEE: $20 per participant per class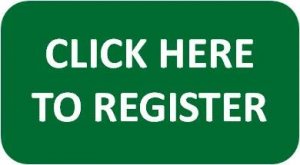 OhioMeansJobs
The City of Bedford and the Parks & Recreation Department are working with OhioMeansJobs to help raise awareness of programs and employment opportunities available to our residents.  Job readiness and assistance with finding employment are very important in this time of uncertainty.
Ohio Means Jobs Cleveland- Cuyahoga County continues to provide services remotely to help you with your job seeking and training needs.
Remote access to services includes communicating with OMJ|CC staff via telephone and E-mail.
Remote Job Seeker Services Include:
·         Participating in Basic Intake and Eligibility Determination to begin your job search and training application
·         Participating in Initial Assessment
·         Participating in job seeking skill assistance, job matching, job referral, connect with open job orders and hiring employers
·         Apply for training funds to earn a credential within an in demand industry
How to connect with job seeking services:
·         Complete a profile at www.ohiomeansjobs.com AND a local application at www.omjcc.us
·         Upload a resume
·         A OMJ|CC Representative will contact you via telephone and e-mail within two business days
·         If you cannot complete the profile and application OR you need assistance writing a resume in order to complete this step please call 216-978-1375 and an OMJ|CC Representative will call you within two business days.
·         If you have a more immediate need, you can call 216-978-1375 and leave your full name and contact information, and a representative will call you as soon as possible.
Click here for current hot jobs!
Click here for information on other programs with OhioMeansJobs
TRIO Workshops


Bedford Parks & Recreation Department is pleased to partner with Trio Educational Opportunity Centers at Cuyahoga Community College to make virtual workshops available to Bedford community members at no charge!  Trio is a federally backed program that houses an Educational Opportunity Center which provides information regarding financial and academic assistance available for individuals who desire to pursue a program of postsecondary education; and assistance to individuals in applying for admission to institutions that offer programs of postsecondary education, including assistance in preparing necessary applications for use by admissions and financial aid officers.  The Educational Opportunity Center could be your bridge to a brighter future!
Join us for the following virtual workshops:

Community Resources for Women
Tuesday, October 13, 2020
7:00 – 8:00 PM ZOOM (Zoom invite and Trio Intake Form will be sent once registered)

Readiness for Certification and Employment
Tuesday, October 20, 2020
7:00-8:00 PM ZOOM (Zoom invite and Trio Intake Form will be sent once registered)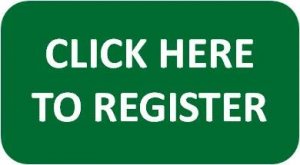 How To Zoom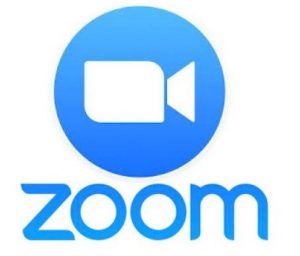 Zoom has become a popular platform for virtual meetings and learning; it is a free web-based and mobile app for users. Bedford Parks & Recreation will be utilizing Zoom to host several of our virtual programs. If you are unfamiliar with Zoom, please browse these resources and video tutorials prior to a scheduled program.
How to Join a Meeting: https://support.zoom.us/hc/en-us/articles/201362193-How-Do-I-Join-A-Meeting-
Free Live Training Webinars with Zoom experts: https://support.zoom.us/hc/en-us/articles/360029527911-Live-Training-Webinars
Pre-Recorded Training Sessions: https://support.zoom.us/hc/en-us/articles/217214286-Watch-Recorded-Training-Sessions
We will be hosting the following practice Zoom phone/video conference calls to help you navigate this technology. Please call 440-735-6570 or register using the link below to join us for a practice session.
CHOOSE ONE SESSION:
Day Session: Wednesday, September 2 1:00 pm
Day Session: Monday, October 5 1:00 pm
Evening Session: Tuesday, September 15 7:00 pm
Evening Session: Tuesday, October 13 7:00pm
Weekend Session: Saturday, September 12 10:00 am
Weekend Session: Saturday, October 10 10:00 am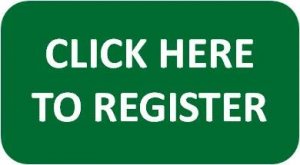 Daybreak Online Yoga Studio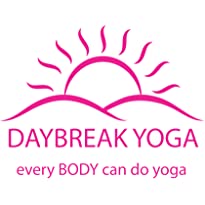 Bedford Parks & Recreation continues our partnership with Bedford's own Daybreak Yoga Studio. Before the COVID-19 pandemic instructor Dawn Rivers taught classes at Ellenwood Center. Now, she offers her popular yoga classes via Zoom. Daybreak Yoga Studio is pleased to extend several discount opportunities to the Bedford community.
If you are interested in registering for an individual class, use the code  RECYOGA  for $3 off each livestream online class through August 31.
Click here for a special deal on 10 classes for $50. This package is good for one year from the time of purchase.
Visit https://daybreak.yoga to learn more about the studio and register for  upcoming classes.
Geocaching
Geocaching is an outdoor treasure hunting game using GPS-enabled devices. Participants navigate to a specific set of GPS coordinates and then attempt to find the geocache (container) hidden at that location. Bedford Parks & Recreation will be hiding geocaches at our local parks: Ellenwood, Greencroft, Taft, and Interstate. Geocache boxes come in all different sha pes and sizes and will be in a camouflaged container in a safe but non-intrusive place. When you find our cache, please do not take it with you. Write your name and date in the log. In a larger cache, if you are comfortable, you may take something but then that means you leave something to swap! Come prepared with a pencil or pen. Our caches will be available starting June 20!
Get out, get active and be one of the first to find our caches! For those seasoned trackers, help our four Travel Bugs go on their first adventures!
Download the app Geocaching by Groundspeak Inc. Create a login or link to your Google, Facebook, or Apple account. Turn on your location and you will immediately see dozens of geocaches within Bedford, especially within the Bedford Reservations.
Starting June 20, find our caches in local parks. Click here for details!
To learn more about Geocaching, visit www.geocaching.com.
Staycation: Virtual Travel Center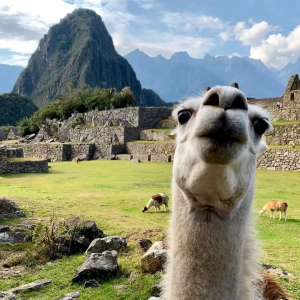 Your vacation may have been postponed, but that doesn't mean you can't explore a new destination! Museums, theaters, national landmarks and other popular attractions are offering virtual experiences for online visitors. We have compiled a list of great sites to visit for local, national and international virtual experiences from the comfort of your own home.
Please feel free to share some of your great discoveries with us to add to our growing list.