Adult Programs
Free Kitchen & Bath Webinar Series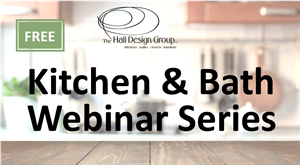 During the pandemic, The Hall Design Group has been offering several free webinar series. The upcoming lineup of webinars are ideal for those who are thinking of remodeling their kitchen and/or bath.  At no cost to you and from the comfort of home, join John Hall and explore a range of topics to help educate you on your home remodel.
Saturday, February 13:
9:00 am: Selecting Cabinetry That's Right For You
10:00 am: Selecting The Proper Flooring For Your Space
Saturday, February 27:
9:00 am: Selecting Appliances To Fit Your Needs And Budget
10:00 am: The Kitchen Layout: A Study Of Guidelines To Follow
Saturday, March 13:
9:00 am: The Bath Layout: A Study Of Guidelines To Follow
10:00 am: Selecting Plumbing Fixtures For The Bath
Saturday, March 27:
9:00 am: Accessorizing The Kitchen
10:00 am: Designing The Home Office
Saturday, April 10:
9:00 am: Why "Design Only" May Be The Best Fit For You
Please email John at john@thehalldesigngroup.com for further details and access to the series.
Private Lessons for Beginning Spanish
Instructor Bio: Cristina Sempé, a native of Guatemala, has been teaching adults to speak Spanish for more than 25 years.
Private Beginning Spanish I Lessons
Adults & Older Teens. Learn basic pronunciation and vocabulary of the Spanish language as you learn to build phrases and sentences. You will also learn cultural aspects of the language in this private class. You will finish the class with the ability to ask questions and to make basic conversation. Includes 8 private lessons; each private lesson is one hour.
Location: Virtual via Zoom
Date and time arranged by instructor and participant
$159 for 8 private lessons
Private Beginning Spanish II Lessons
Adults & Older Teens. Continue your study of Spanish using the textbook, Spanish Now. You will begin to learn to construct sentences in the past tense and learn to construct more complex sentences. You will finish the class with more confidence in your ability to speak the language. This class is designed for those who have completed/taken an entry level Spanish course. Includes 8 private lessons; each private lesson is one hour.
Location: Virtual via Zoom
Date and time arranged by instructor and participant
$159 for 8 private lessons
These lessons are being offered as a cooperative program with Orange Community Education & Recreation.
Virtual Painting – Adults/Teens
For Adults & Older Teens! Join us for a live, interactive virtual Painting Class for beginners! You have the option to register with or without the So-So Artsy Kit.
The So-So Artsy Kit includes a water cup, paintbrushes, disposable apron, paper plate palette, 16″ x 20″ canvas, and paper towels.
Kits can be picked up at Ellenwood Center or So-So-Artsy Paint Studio in Northfield Village, please indicate your preference during registration. Kit pickup details and Zoom information will be sent to registered participants.
Instructor: Melinda, So-So Artsy
FEE:
Participant Fee without supply kit: $10
Participant Fee with supply kit: $20
DATES & LOCATION:
Elephant Ear: Thursday, April 1
White Birch: Thursday, April 8
Spring Petals: Wednesday, April 14
Miami Heat: Thursday, April 22
Flamboyance: Thursday, May 6
Caribbean Night: Thursday, May 13
Dolphina: Thursday, May 20
Wine Down Repeat: Thursday, May 27
Time: 6:00 pm – 8:00 pm
Location: Zoom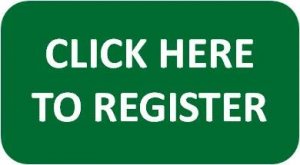 Alzheimers Association – Greater Cleveland Chapter Virtual Education Sessions
The Alzheimer's Association of Greater Cleveland offers free virtual education sessions on a variety of topics.  See the list below for course descriptions.  Click here for detailed information with dates, times, and registration information.
10 Warning Signs of Alzheimer's
If you or someone you know is experiencing memory loss or behavioral changes, it's time to learn the facts. Join the Alzheimer's Association to learn how early detection of Alzheimer's can give you the chance to enroll in clinical studies and plan for the future.
Effective Communication Strategies
Join us to explore how communication takes place when someone has Alzheimer's, learn to decode the verbal and behavioral messages delivered by someone with dementia, and identify strategies to help you connect and communicate at each stage of the disease.
Understanding Alzheimer's and Dementia
Alzheimer's is not normal aging. It is a disease of the brain that causes problems with memory, thinking and behavior. Join the Alzheimer's Association to learn about the impact of Alzheimer's, the difference between Alzheimer's and dementia, disease stages and risk factors, and current research and treatments available to address some symptoms.
Healthy Living for Your Brain and Body
Join the Alzheimer's Association to learn about research in the areas of diet and nutrition, exercise, cognitive activity, and social engagement. Learn hands-on tools to help incorporate these recommendations while sheltering in place.
Tax Preparation Assistance
AARP
Due to COVID-19 AARP will not be offering in-person tax aide this year.  Online tax assistance from AARP Foundation Tax Aide is available year-round to answer your tax questions.  For more information on tax aide services please contact AARP at 888-687-2277 or email taxaide@aarp.org.
EITC
The Cuyahoga County Earned Income Tax Credit Coalition offers in-person drop off and virtual tax preparation assistance at no charge for individuals or families earning less than $56,000 per year.  To schedule an appointment visit www.refundohio.org or call 216-293-7200.  EITC Coalition strongly recommends scheduling appointments online.  The in-person drop off locations are listed below.  Please note that walk-ins are not permitted.
Asian Services in Action located at 3631 Perkins Ave., #2AW, Cleveland, OH 44114
Baldwin Wallace located at 275 Eastland Rd., Berea, OH 44017
Burten Bell Carr located at 7201 Kinsman Rd., Cleveland, OH 44104
CEOGC Central located at 1801 Superior Ave., Suite 400, Cleveland, OH 44114 **This site schedules its own appointments and has its own filing requirements. Please call 216-858-1781
CEOGC Glenville located at 10529 St. Claire Ave., Cleveland, OH 44108    **This site schedules its own appointments and has its own filing requirements. Please call 216-268-1600
CHN Broadway Office located at 5700 Broadway Ave., Cleveland, OH 44127
ESOP located at 11890 Fairhill Rd, Cleveland, OH 44120
Famicos located at 1325 Ansel Road, Cleveland, OH 44106
Gordon Square located at 6516 Detroit Ave., Cleveland, OH 44102
Lin Omni located at 3167 Fulton Rd., 3rd Floor, Cleveland, OH 44109
OhioMeansJobs
The City of Bedford and the Parks & Recreation Department are working with OhioMeansJobs to help raise awareness of programs and employment opportunities available to our residents.  Job readiness and assistance with finding employment are very important in this time of uncertainty.
Ohio Means Jobs Cleveland- Cuyahoga County continues to provide services remotely to help you with your job seeking and training needs.
Remote access to services includes communicating with OMJ|CC staff via telephone and E-mail.
Remote Job Seeker Services Include:
Participating in Basic Intake and Eligibility Determination to begin your job search and training application
Participating in Initial Assessment
Participating in job seeking skill assistance, job matching, job referral, connect with open job orders and hiring employers
Apply for training funds to earn a credential within an in demand industry
How to connect with job seeking services:
Complete a profile at www.ohiomeansjobs.com AND a local application at www.omjcc.us
Upload a resume
A OMJ|CC Representative will contact you via telephone and e-mail within two business days
If you cannot complete the profile and application OR you need assistance writing a resume in order to complete this step please call 216-978-1375 and an OMJ|CC Representative will call you within two business days.
If you have a more immediate need, you can call 216-978-1375 and leave your full name and contact information, and a representative will call you as soon as possible.
Click here for current hot jobs!
Click here for information on other programs with OhioMeansJobs
Tri-C Advanced Technology Academy
Are you looking for a new job, but don't have the training or skills?  Tri-C ATA offers young adults (ages 17-24) classroom and hands-on instruction for in-demand careers and allows you to earn money while you learn.  Click here for a flyer with additional information.
Daybreak Online Yoga Studio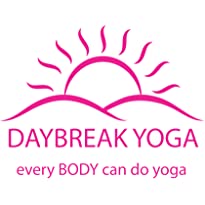 Bedford Parks & Recreation continues our partnership with Bedford's own Daybreak Yoga Studio. Before the COVID-19 pandemic instructor Dawn Rivers taught classes at Ellenwood Center. Now, she offers her popular yoga classes via Zoom and in-person. Daybreak Yoga Studio is pleased to extend several discount opportunities to the Bedford community.
Visit https://daybreak.yoga to learn more about the studio and register for  upcoming classes.
Take & Make Furry Friends
Build your own furry animal friend at home! Each kit includes the unstuffed animal, polyester stuffing, and a shirt you can decorate for your furry friend. The kits are for hand stuffing, no sewing necessary.  We also include a special heart and birth certificate for your new friend.  All ages.  Adult assistance recommended for ages 8 and under.
Kits can be ordered at any time and scheduled for curbside pick-up.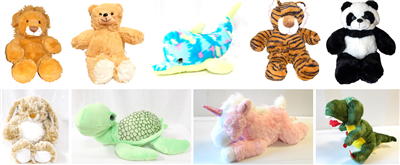 Kit Choices: Brown Bunny*, Turtle*, Lion*, Dolphin*, Honey Bear, Tiger, Unicorn, Panda Bear, T-Rex
*denotes new Animal Kits
Live Zoom Class (optional): Tuesday, May 11 7:00-7:30pm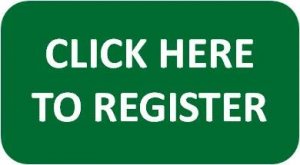 Geocaching
Geocaching is an outdoor treasure hunting game using GPS-enabled devices. Participants navigate to a specific set of GPS coordinates and then attempt to find the geocache (container) hidden at that location. Bedford Parks & Recreation will be hiding geocaches at our local parks: Ellenwood, Greencroft, Taft, and Interstate. Geocache boxes come in all different sha pes and sizes and will be in a camouflaged container in a safe but non-intrusive place. When you find our cache, please do not take it with you. Write your name and date in the log. In a larger cache, if you are comfortable, you may take something but then that means you leave something to swap! Come prepared with a pencil or pen. Our caches will be available starting June 20!
Get out, get active and be one of the first to find our caches! For those seasoned trackers, help our four Travel Bugs go on their first adventures!
Download the app Geocaching by Groundspeak Inc. Create a login or link to your Google, Facebook, or Apple account. Turn on your location and you will immediately see dozens of geocaches within Bedford, especially within the Bedford Reservations.
Starting June 20, find our caches in local parks. Click here for details!
To learn more about Geocaching, visit www.geocaching.com.
Staycation: Virtual Travel Center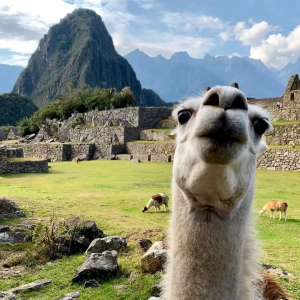 Your vacation may have been postponed, but that doesn't mean you can't explore a new destination! Museums, theaters, national landmarks and other popular attractions are offering virtual experiences for online visitors. We have compiled a list of great sites to visit for local, national and international virtual experiences from the comfort of your own home.
Please feel free to share some of your great discoveries with us to add to our growing list.