Adult Programs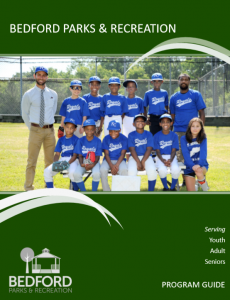 New Program Brochure
Residents were mailed a brochure of upcoming program offerings from the Parks & Recreation Department.  Our staff is excited to bring you recreational and educational opportunities the whole family can enjoy.  Please take a look through our brochure and see all of the new wonderful programs and activities for children and adults of all ages.
The following adult programs are starting in February:
Tai Chi, Lunch Time Yoga, Evening Yoga, Printmaking, and African Style Fabric Printing
A digital version of the brochure will be available on the Parks & Recreation web page as will additional details on each program.  Check back for updates.
Cleveland Job Corps Skilled Trade Program
Bedford Parks & Recreation has partnered with Cleveland Job Corps to help educate residents on a free skilled trade program for those ages 16-24. Job Corps also offers free high school diploma classes and driver's education classes for students enrolled in the program. Click here https://www.jobcorps.gov/center/cleveland-job-corps-center for more information. You can also call or text 216-336-1876 to reach a Job Corps Admissions Counselor.