Adult Programs
Painting in the Park
Adults & Older Teens. Join Melinda with So-So Artsy for outdoor painting. Participants follow step-by-step instructions to recreate a painting. No experience required. All supplies included.
Instructor: Melinda, So-So Artsy
Check back soon for winter/spring offerings.
Local Motion with Jaki: Aerobic Line Dancing
This program will make you sweat while having a fun cardio experience to a musical fusion of club and urban dance styles. This program is for beginners and experienced dancers.
Instructor: Jaki Ward
Location: Ellenwood Center Gymnasium
Check back soon for winter/spring offerings.

Tai Chi
Adults. Learn basic movements and techniques to increase energy level, improve balance and coordination, as well as build leg and core strength. Through training in these exercises you will be stronger, healthier, and safer.
Check back soon for winter/spring offerings.
Kickboxing
Adults and Teens ages 13+. Chinese kickboxing or (san shou) is a combination of grappling, and kickboxing techniques. The Health and self-defense applications are out of this world! You will gain balance, speed, strength as well as amazing coordination and stamina. Instructor Robert Fleming is a multi-time National Chinese kickboxing champion.
Check back soon for winter/spring offerings.
American Red Cross Adult and Pediatric First Aid/CPR/AED
This blended course combines engaging and interactive online simulation learning plus an in-person classroom session to learn and practice critical lifesaving skills that will prepare you to recognize and care for a variety of first aid, breathing, and cardiac emergencies involving adults, children and infants. The online portion must be completed prior to attending the in-class portion and must be taken on a PC or tablet with a high speed Internet connection. Online course information will be emailed to participants, please allow approximately 2 hours 30 minutes to complete the online portion. Upon successful completion of this course you will receive a digital certificate for Adult and Pediatric First Aid/CPR/AED valid for two years. Fee includes online content, skills session, certification and digital materials.

The online content will take around 2.5-3 hours to complete and you are able to take extended breaks between sessions and save your progress.
For Teens & Adults
Instructor: Sarah Gnoddie, Recreation Coordinator, ARC Instructor

Alzheimers Association – Greater Cleveland Chapter Virtual Education Sessions
The Alzheimer's Association of Greater Cleveland offers free virtual education sessions on a variety of topics.  See the list below for course descriptions.  Click here for detailed information with dates, times, and registration information.
10 Warning Signs of Alzheimer's
If you or someone you know is experiencing memory loss or behavioral changes, it's time to learn the facts. Join the Alzheimer's Association to learn how early detection of Alzheimer's can give you the chance to enroll in clinical studies and plan for the future.
Effective Communication Strategies
Join us to explore how communication takes place when someone has Alzheimer's, learn to decode the verbal and behavioral messages delivered by someone with dementia, and identify strategies to help you connect and communicate at each stage of the disease.
Understanding Alzheimer's and Dementia
Alzheimer's is not normal aging. It is a disease of the brain that causes problems with memory, thinking and behavior. Join the Alzheimer's Association to learn about the impact of Alzheimer's, the difference between Alzheimer's and dementia, disease stages and risk factors, and current research and treatments available to address some symptoms.
Healthy Living for Your Brain and Body
Join the Alzheimer's Association to learn about research in the areas of diet and nutrition, exercise, cognitive activity, and social engagement. Learn hands-on tools to help incorporate these recommendations while sheltering in place.
OhioMeansJobs
The City of Bedford and the Parks & Recreation Department are working with OhioMeansJobs to help raise awareness of programs and employment opportunities available to our residents.  Job readiness and assistance with finding employment are very important in this time of uncertainty.
Ohio Means Jobs Cleveland- Cuyahoga County continues to provide services remotely to help you with your job seeking and training needs.
Remote access to services includes communicating with OMJ|CC staff via telephone and E-mail.
Remote Job Seeker Services Include:
Participating in Basic Intake and Eligibility Determination to begin your job search and training application
Participating in Initial Assessment
Participating in job seeking skill assistance, job matching, job referral, connect with open job orders and hiring employers
Apply for training funds to earn a credential within an in demand industry
How to connect with job seeking services:
Complete a profile at www.ohiomeansjobs.com AND a local application at www.omjcc.us
Upload a resume
A OMJ|CC Representative will contact you via telephone and e-mail within two business days
If you cannot complete the profile and application OR you need assistance writing a resume in order to complete this step please call 216-978-1375 and an OMJ|CC Representative will call you within two business days.
If you have a more immediate need, you can call 216-978-1375 and leave your full name and contact information, and a representative will call you as soon as possible.
Click here for current hot jobs and other resources!
Click here for information on other programs with OhioMeansJobs
Tri-C TRIO Educational Opportunity Center
The TRiO Educational Opportunity Center at Tri-C  helps low income or first generation adults in Cuyahoga County go to college or find work training for certification and rapid employment. We also help with FAFSA, scholarship searches and finding community resources near you!
Website Link: https://www.tri-c.edu/trio-programs/educational-opportunity-center.html
Tri-C Advanced Technology Academy
Are you looking for a new job, but don't have the training or skills?  Tri-C ATA offers young adults (ages 17-24) classroom and hands-on instruction for in-demand careers and allows you to earn money while you learn.  Click here for a flyer with additional information.
Additional Job Seeking & Job Training Resources
Click here for information on additional resources from Jobcorps, and other entities that you may find helpful!
Geocaching
Geocaching is an outdoor treasure hunting game using GPS-enabled devices. Participants navigate to a specific set of GPS coordinates and then attempt to find the geocache (container) hidden at that location. Bedford Parks & Recreation will be hiding geocaches at our local parks: Ellenwood, Greencroft, Taft, and Interstate. Geocache boxes come in all different sha pes and sizes and will be in a camouflaged container in a safe but non-intrusive place. When you find our cache, please do not take it with you. Write your name and date in the log. In a larger cache, if you are comfortable, you may take something but then that means you leave something to swap! Come prepared with a pencil or pen. Our caches will be available starting June 20!
Get out, get active and be one of the first to find our caches! For those seasoned trackers, help our four Travel Bugs go on their first adventures!
Download the app Geocaching by Groundspeak Inc. Create a login or link to your Google, Facebook, or Apple account. Turn on your location and you will immediately see dozens of geocaches within Bedford, especially within the Bedford Reservations.
Starting June 20, find our caches in local parks. Click here for details!
To learn more about Geocaching, visit www.geocaching.com.
First Steps Towards College & Scholarships
The college process can be overwhelming and confusing, but we will help you feel confident in starting this process! Topics to be discussed include: *Things to consider when deciding which college to attend. *Applying for scholarships. *Getting help with the FAFSA. *Majors and career options to consider. *Tips on how to be successful in college and after graduating from college. *Why it is so important to avoid excessive debt. *Options to consider if you don't go to college. *Common mistakes both students and parents make. This presentation is geared towards high school juniors and seniors and their parents.
Instructor: Jimmy Malone; founder of The Malone Scholarship At College Now and host of the Jimmy Malone Show on iHeart Media's 1350 WARF
Location: Ellenwood Center Room 4
Date: Tuesday, September 28
Time: 7:00 – 8:30 pm
Fee: Free
Please note: All attendees, regardless of vaccination status, are required to wear a mask during this program.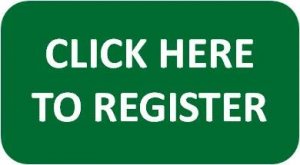 Staycation: Virtual Travel Center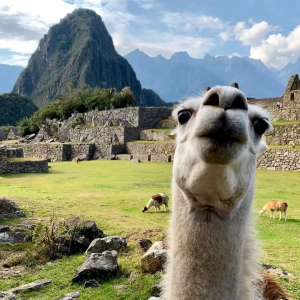 Your vacation may have been postponed, but that doesn't mean you can't explore a new destination! Museums, theaters, national landmarks and other popular attractions are offering virtual experiences for online visitors. We have compiled a list of great sites to visit for local, national and international virtual experiences from the comfort of your own home.
Please feel free to share some of your great discoveries with us to add to our growing list.