Bedford Parks and Recreation offers youth athletics leagues and programs throughout the year, including fall and spring soccer, winter basketball, and spring/summer youth baseball.  We have also partnered with Jump Start Sports to offer additional programs are we are working hard to enhance current offerings.   See current youth athletics information below.  Join the fun!
The Recreation Department relies on volunteer coaches at all levels to coordinate each team.  If you or anyone you know is interested in coaching a youth sports team please indicate so at the time of registration or contact the Recreation Department at 440-735-6570.  Interested volunteer coaches can also submit an email to Mike Callahan, Assistant Director at mcallahan@bedfordoh.gov.
Volunteer coach applicants are required to complete a volunteer application, concussion certification, Lindsay's Law compliance, and background check.
Virtual Soccer Camps with Challenger Sports
Virtually join outstanding International Soccer Coaches from Challenger, for a 1-2 hour camp that focuses on skill development and technical training. This is a great way to improve your touch and technique while being away from traditional team training. Clear a small space in your home or yard, tune-in, interact, and follow along with professional coaching staff!
Available Weeklong Virtual Camps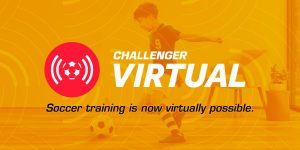 TinyTykes (Ages 3-5)
International Soccer Juniors (Ages 6-7)
International Soccer Seniors (Ages 8-10)
Next Level (Ages 11+)
Virtual camps fees starting as low as $49
*Fee includes a soccer ball, t-shirt, disc cones and access to the TopYa! app with free skill-building videos. Register early, allow 1-2 weeks for items to be shipped directly to your home.
Click here to view the soccer camp options with Challenger Sports
SAVE 10% WITH OUR PROMO CODE
Use the code Bedford10 at checkout.
Youth Baseball

DUE TO THE CORONAVIRUS/COVID-19 SITUATION, SPRING/SUMMER 2020 YOUTH BASEBALL HAS BEEN CANCELLED.  ALL REGISTERED PARTICIPANTS WILL RECEIVE A FULL REFUND.
Youth Fall Soccer

The Bedford Parks & Recreation Department strives to offer quality programs that emphasizes participation, skill development, and sportsmanship, in a fun and safe environment in which your child will learn and grow.  Fall soccer is open to players ages 5-12.  All participants will receive a game shirt.  Players must provide and wear their own shin guards.  Soccer cleats are recommended.

Games take place on Saturdays starting in September.  Practice will be scheduled based on coaches availability.  Volunteer coaches are needed.  Check back for information on Fall 2020 which will post in summer.  For reference see past information links below.

As of June 2020, the status of fall youth soccer is pending, due to the COVID-19 situation.  Please check back for details.  Stay safe and healthy!
Youth Basketball

Bedford Parks and Recreation offers winter in-house instructional basketball for boys and girls in grades 1-8.  New in 2020 is a partnership with the Cleveland Cavaliers!  The department also offers Fall and  Winter Little Hoop Stars basketball program through our partnership with Jump Start Sports for those in pre-K and Kindergarten (must be four years old).  See the Jump Start Sports section for information on Little Hoop Stars.

The Junior Cavaliers program emphasizes having fun while encouraging skill development, teamwork, and sportsmanship.  Players will participate in group instruction the first 3 Saturdays.  Following group instruction players will be placed on teams based on skill levels.  Players will then participate in a 6-week season in a 5x5 league format.  Teams are coached by paid instructors.  Please note that special requests for team assignments will be limited.

Each player receives a Jr. Cavs reversible jersey and one (1) Cavs ticket/voucher with the opportunity for family and friends to purchase discounted Cavs game tickets. 

Youth Basketball Detailed Flyer - Winter 2019-2020

January 22, 2020 Update: Teams have been formed.  Rosters and game schedules were emailed to all participants.  If you are unsure of your player's team, contact our office at 440-735-6570. Game schedule links are below also.

2020 Jr. Cavs Basketball Grades 1-2 Game Schedule

February 25, 2020 Update: Tournament brackets have been updated and are posted below.  Please note that teams may play more than one game in the same day.

2020 Jr. Cavs Tournament Bracket Grades 3-4 updated 3/4/20

2020 Jr. Cavs Tournament Bracket Grade 5 updated 3/4/20

2020 Jr. Cavs Tournament Bracket Grades 6-8 updated 3/4/20
Winter Basketball Open Gym

Winter Session of Open Gym at Ellenwood Center:

Grades 4-6: Mondays and Wednesdays 3:30 pm to 5:00 pm

Grades 7-9: Tuesdays and Thursdays 3:30 pm to 5:00 pm

Grades 10-12: Mondays and Wednesdays 5:30 pm to 7:00 pm

January 13 – March 26

(no open gym 1/20, 2/17, 3/17)

Fee: $25 per person
Indoor Soccer

Provides girls and boys a fun learning experience for young soccer players. Lessons are designed to enhance balance and coordination while teaching players to be comfortable with the ball.  The program will run for six weeks on Thursday evenings at Ellenwood Recreation Center, beginning January 23.

Ages 6-8  6:00-7:00 PM

Ages 9-12  7:15-8:30 PM

Bedford Resident $25

Non Resident $30
Youth Spring Soccer

DUE TO THE CORONAVIRUS/COVID-19 SITUATION, SPRING 2020 YOUTH SOCCER HAS BEEN CANCELLED.  ALL REGISTERED PARTICIPANTS WILL RECEIVE A FULL REFUND.

The Bedford Parks & Recreation Department strives to offer quality programs that emphasizes participation, skill development, and sportsmanship, in a fun and safe environment in which your child will learn and grow.   Spring soccer is open to players ages 5-12.  All participants will receive a game shirt.  Players must provide and wear their own shin guards.  Soccer cleats are recommended.

Games take place on Saturdays starting early April; weather permitting.  Practice will be scheduled based on coaches availability.  Spring 2020 youth soccer registration is now open.  See the informational flyer link below.

2020 Spring Youth Soccer Flyer
Jump Start Sports

The Parks & Recreation Department has partnered with Jump Start Sports to various programs throughout the year.  Current offerings are listed below.

| | | | | | |
| --- | --- | --- | --- | --- | --- |
|  PROGRAM |  DAYS | DATES |  TIMES |  AGE/GRADE |  LOCATION |
| Little Hoop Stars Basketball |  Tue |  1/14 - 2/18 |  5:30 - 6:30pm or   6:30-7:30 PM |  Grade PK-K |  Ellenwood Center |