E-Sports Club
Bedford Parks & Recreation is piloting an Esports Club where gaming is safe, social and fun through multiplayer video game competitions. Players will take turns competing and spectating games. This program is suited for beginner and casual players ages 12 and under with an Xbox, PS4, Switch or PC. Participants are responsible for providing video game, gaming system, and high speed internet. Players will be emailed invitations and instructions for gameplay prior to the program. This program will be hosted by Games Done Legit.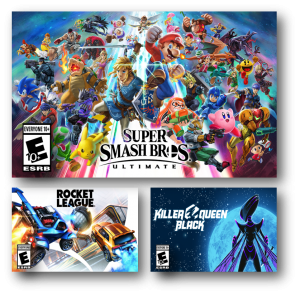 FEE: $5 per Bedford Resident per program
$8 per Non-Resident per program
ROCKET LEAGUE
SATURDAY, DECEMBER 5
10:00 AM - 1:00 PM
Gaming Platform: PS4, XBOX, Switch and PC via Epic (*Free on Epic for PC)
Game Description: Rocket League is a fantastical sport-based video game. It features a competitive game mode based on teamwork and outmaneuvering opponents. Players work with their team to advance the ball down the field, and score goals in their opponents' net.
KILLER QUEEN BLACK
SATURDAY, DECEMBER 12
10:00 AM - 1:00 PM
Gaming Platform: Switch and PC via Steam (*Free game code key with registration)
Game Description: Killer Queen Black, inspired by the arcade game Killer Queen, lets you team combat for your hive with three ways to win. Will you claim your victory by hopping on the snail, hoarding berries, or wiping out the enemy's queen?
SUPER SMASH BROS
SATURDAY, DECEMBER 19
10:00 AM - 1:00 PM
Gaming Platform: Switch
Game Description: Smash rivals off the stage! It's every character for him or herself in a battle royale between popular characters from Nintendo and other franchises. Each character comes with their own unique abilities and power attacks, which are used to fight and weaken opponents.
So So Artsy - Kids (ages 6+) Edition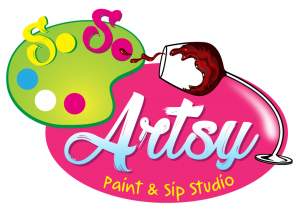 Younger artists will need the help of an adult… so let's make it a family activity! Fee is based on one child or one parent/child painting.
Participant Fee without supply kit: $10
Participant Fee with supply kit: $20
Multiple-Child Discount: Supply kit for sibling/household child $10
Turkey Gobble
November 14 1:00 p.m. - 3:00 p.m.
Winter Wonderland
December 5 1:00 p.m. - 3:00 p.m.
Great Grinchy Tricks
December 12 1:00 p.m. - 3:00 p.m.
Ho Ho Noo
December 19 1:00 p.m. - 3:00 p.m.
Sunshine Grab & Go Bags
Register for a free bag of sunshine! Our Sunshine Bags include a craft, instructions, and additional extension activities to do at home. Each youth bag will also include a complimentary book from Cleveland's Kids Book Bank. Limited supplies available. Check the week for drive-thru pickup times. If you cannot make a pickup time, please arrange a curbside appointment with Recreation staff.
These bags are free to Bedford children; registration is required. If you are interested in joining the Bedford Senior Club, please call 440-735-6570.
November Sunshine
Drive-Thru Pick-up on Tuesday, November 17: 11:00-11:30am or 6:00-6:30pm
Turkey Craft & Turkey Headband & Tail for ages 3-5
Turkey Craft & Cornucopia Door Sign for ages 6-8
Turkey Craft & Turkey Coaster for ages 9-14
December Sunshine
Drive-Thru Pick-up on Tuesday, December 8: 11:00-11:30am or 6:00-6:30pm
Gingerbread House Sticker Scene & Gingerbread Door Knob Hanger for ages 3-5
Gingerbread Ornament & Foam Gingerbread House for ages 6-8
Stitched Gingerbread Ornament & Foam Gingerbread House for ages 9-14
Fleece-Tied Throw Pillows 
Make your own no-sew, fleece throw pillow at home!   These fun throw pillows are cozy for home or can make a great handmade gift. Each kit includes polyester stuffing and pre-cut fleece.
Kits can be ordered at any time and scheduled for curbside pick-up throughout the fall season.
Avocado Kit (limit 12)
Football Kit (limit 7)
Peace Sign Kit (limit 11)
Christmas Snoopy Kit (limit 12)
Grinch Kit (limit 12)
All ages.  Adult assistance recommended for ages 8 and under.
Live Zoom Class (optional): Tuesday, December 8 7:00-7:45pm
Bedford Resident $10 per kit
Non-Bedford Resident $12 per kit
Virtual Ellenwood Center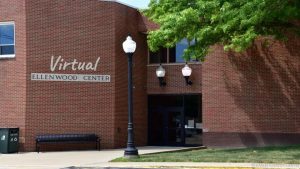 Ellenwood Center is VIRTUALLY open! We currently have "rooms" open to our youngest and oldest users.
Check out our Toddler and Preschool Room, Homework Resource Room, and Senior Center. These rooms are filled with links of resources, games, entertainment, health & wellness and other interactive, virtual activities.  Soon we will open our virtual Adult Education Center. Stay turned and check back, as content will be added.
StoryWalk at Ellenwood Center
Check out our new StoryWalk® on the trail behind Ellenwood Center! Walk the path of pages of the classic picture book "We're Going on a Bear Hunt" by Michael Rosen and illustrated by Helen Oxenbury.
This program is presented through a collaboration with the Southeast Branch of Cuyahoga County Public Library, Friends of the Southeast Branch Library, and Bedford Parks and Recreation.
We want to see your StoryWalk® photos! Post them on social media with the hashtag #StoryWalk and tag @CuyahogaLib and @BedfordRecreation
Click Here to learn more about StoryWalk!
Kids Bowl Free
Kids Bowl Free is a nationwide program that provides free games of bowling for kids all summer long. Registered kids receive 2 FREE GAMES of bowling each day of the KBF program, valued at over $500 per child!
Shoe rental charges may apply. Some bowling centers offer a summer shoe rental pass – check local bowling center for details. You could also purchase your own Bowling Shoes to use each year.
HOW THE FREE BOWLING PROGRAM WORKS: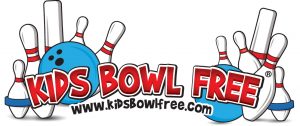 Step 1 – Find a participating bowling alley near you:  www.kidsbowlfree.com
Step 2 – Complete the registration form. Note: You must use a valid email address
Step 3 – Each week, login to your account and print your weekly free bowling coupons. Note: You can also have your coupons emailed to you each week
Optional – You can also purchase a family pass which allows up to 4 adults to bowl with your kids.
Click here to find a participating bowling alley near you!
Geocaching
Geocaching is an outdoor treasure hunting game using GPS-enabled devices. Participants navigate to a specific set of GPS coordinates and then attempt to find the geocache (container) hidden at that location. Bedford Parks & Recreation will be hiding geocaches at our local parks: Ellenwood, Greencroft, Taft, and Interstate. Geocache boxes come in all different sha pes and sizes and will be in a camouflaged container in a safe but non-intrusive place. When you find our cache, please do not take it with you. Write your name and date in the log. In a larger cache, if you are comfortable, you may take something but then that means you leave something to swap! Come prepared with a pencil or pen. Our caches will be available starting June 20!
Get out, get active and be one of the first to find our caches! For those seasoned trackers, help our four Travel Bugs go on their first adventures!
Download the app Geocaching by Groundspeak Inc. Create a login or link to your Google, Facebook, or Apple account. Turn on your location and you will immediately see dozens of geocaches within Bedford, especially within the Bedford Reservations.
Starting June 20, find our caches in local parks. Click here for details!
To learn more about Geocaching, visit www.geocaching.com.