Easter Eve Egg Drop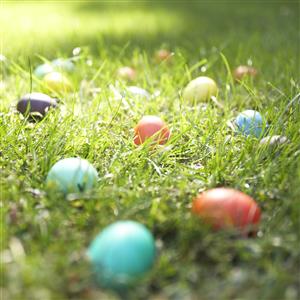 Wake up to a front yard with candy and toy filled plastic eggs and a package from the Easter Bunny!  Eggs will be dropped Saturday, April 3 after 8:00 pm.  Eggs will be placed in front yards of residential homes in Bedford.  Each registered child will receive 30 colorful eggs and a large envelope with a letter from the Easter Bunny and a fun swirl lollipop.  Those residing in Bedford apartments may contact us to purchase a Bunny kit only.  For Bedford resident children ages 12 and under.  Space is limited.  Dates and times are subject to change without notification.
Fee:
Bedford Resident Child $10
Each additional household child $6  *Please note that the discount will be applied at checkout
Bunny Kit only $6
Ellenwood Drive-Thru Pick-up on Tuesday, March 30: 11:00-11:30am or 6:00-6:30pm
Registration closed for this event
Toddler & Preschool Virtual Play
Our playgroups are returning in a virtual format via Zoom! Gross motor and creative play through music, movement, stories and games.  Join us for 30-minutes of play, or as long as your kiddo can last. We will leave the Zoom room open after the class for parents to share ideas and support.
Program takes place weekly on Thursdays.
Toddler Time: 10:00-10:30 am
Preschool Time:  3:00-3:30 pm
Location: Zoom
Fee:  Free; pre-registration required

Mix It Up Cooking - Virtual Edition
Kids will have the opportunity to have fun creating recipes while learning their way around their own kitchen! Enjoy a delicious, hands-on cooking class that covers kitchen safety, knife skills, how to use utensils as well as how to measure, chop, bake, and create appetizers, snacks and desserts. Develop culinary techniques, try new foods, and best of all, make new friends! Supplies and ingredients not included. Ingredient lists and recipes will be emailed after registration. Participants will need use of an oven, adult supervision is required.
Instructor: Stefani Apple
Dates/Times: Thursdays April 8-29 4:15-5:00 PM
Location: Zoom
Spring Session Recipes
Homemade Quiche, Zebra Cookies, S'mores Pizza and Biscuits with Homemade Honey Butter
Fee:
Bedford Resident $39 per participant per session
Nonresident $43 per participant per session

Virtual Chess Tournament - Knights of the Square Table
Grades K-8.  "Checkmate." The word is absolute and final; the game is over. The strong win, the weak lose, and those left standing are the Knights of the Royal Guard.
Chess is an exciting battle of wits and we invite young chess enthusiasts to join the the "Bedford" Team. Our chess team will compete individually and as a community in the inaugural Knights of the Square Table Virtual Chess Tournament. Children from various communities will compete by playing 5-12 chess games online in an arena format for 90 minutes. At the end of the tournament, scores will be totaled and standings will be announced and prizes awarded.
Facilitator: Progress with Chess Staff
Game Style: Arena play. Players will constantly be competing and will get between 5-12 games. Players get 2 points for a win, 1 point for a draw and 0 points for a loss. lichess keeps track of individual scores. The top 3 individual scorers will receive a medal mailed to their house. The top scoring team/community will be recognized as well.
Date: Saturday, April 10th
Time: 11:00am - 12:30pm
Location: Online via Zoom and lichess.org

Virtual Chess Club
Learn the rules, principles, technical themes and checkmate patterns of Chess in a supportive virtual environment. Students will be grouped by age and skill level. All levels welcome, from beginner to expert. Instruction will be provided by Progress with Chess, a local nonprofit organization that conducts chess programs at over 50 Northeast Ohio locations. Chess improves decision making and cognitive skills such as memory and pattern recognition and provides many opportunities for positive social interaction. Sessions will include interactive lessons using Zoom and live play on ChessKid.com in a supportive and safe environment.
Spring Session
Dates: Tuesdays, April 13, 20, 27, May 4, 11, 18
Time: 4:30-5:30pm
Location: Zoom
Fee: $59 per participant per session

Take & Make Furry Friends
Build your own furry animal friend at home! Each kit includes the unstuffed animal, polyester stuffing, and a shirt you can decorate for your furry friend. The kits are for hand stuffing, no sewing necessary.  We also include a special heart and birth certificate for your new friend.  All ages.  Adult assistance recommended for ages 8 and under.
Kits can be ordered at any time and scheduled for curbside pick-up.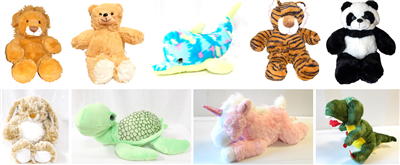 Kit Choices: Brown Bunny*, Turtle*, Lion*, Dolphin*, Honey Bear, Tiger, Unicorn, Panda Bear, T-Rex
*denotes new Animal Kits
Live Zoom Class (optional): Tuesday, May 11 7:00-7:30pm
Chagrin Valley Roller Rink Learn-to-Skate
The Chagrin Valley Roller Rink offers a 6-week program consisting of 5 classes that will teach you the basics of roller skating or rollerblading, such as: Starting, Stopping, Gliding, Striding, Squatting, Marching, Scissors, Crosses and so much more! The 6th lesson is a fun time skate and a chance for the students to showcase their skills. Rental skates are included in the registration fee. Lessons are held at Chagrin Valley Roller Rink, 7151 South Main Street, Chagrin Falls.
*Note, lessons will be cancelled if Kenston, Solon, Aurora or Orange Schools are cancelled due to weather.
Fee:
Bedford Resident $50 per participant per session
Non-resident $55 per participant per session
Covid-19 protocols will be followed.

Virtual Painting - Kids & Families
Ages 6 & older. These paintings are appropriate for ages 10 and older.  Younger artists will need the help of an adult… so let's make it a family activity!  Join us for a live, interactive virtual Painting Class for beginners!
Fee is based on one child/person or one parent/child painting. You have the option to register with or without the So-So Artsy Kit.
The So-So Artsy Kit includes a water cup, paintbrushes, disposable apron, paper plate pallette, 16" x 20" canvas, and paper towels.
Kits can be picked up at Ellenwood Center or So-So-Artsy Paint Studio in Northfield Village, please indicate your preference during registration. Kit pickup details and Zoom information will be sent to registered participants.
Instructor: Melinda, So-So Artsy
FEE:
Participant Fee without supply kit: $10
Participant Fee with supply kit: $20
Multiple-Child Discount: Supply kit for sibling/household child $10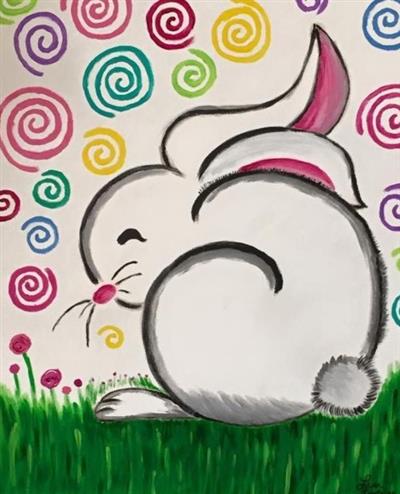 Spring Bunny
Saturday, March 27
1:00 – 3:00 pm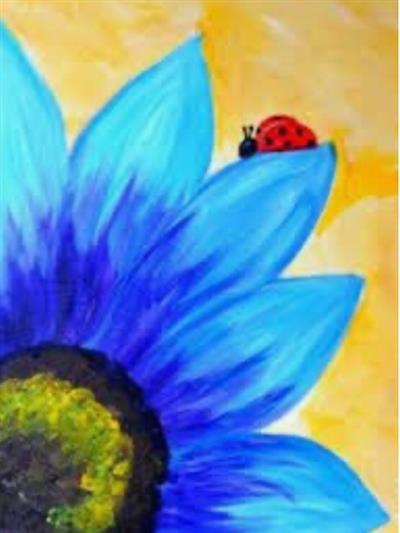 Ladybug on Flower
Saturday, April 10
1:00 – 3:00 pm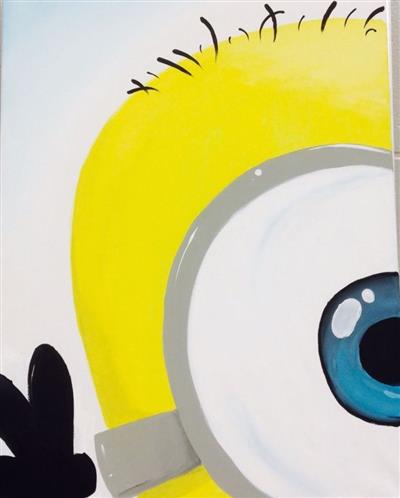 I Spy a Minion
Saturday, April 24
1:00 – 3:00 pm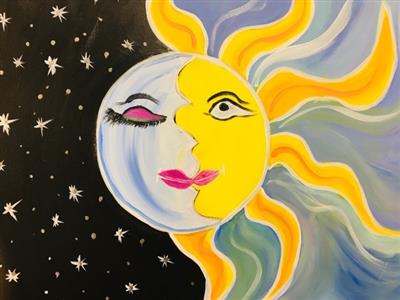 Sun & Moon
Saturday, May 8
1:00 – 3:00 pm

Fleece-Tied Throw Pillows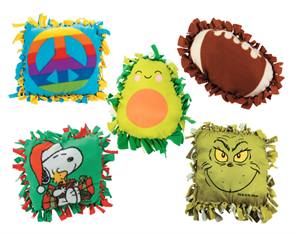 Make your own no-sew, fleece throw pillow at home!   These fun throw pillows are cozy for home or can make a great handmade gift. Each kit includes polyester stuffing and pre-cut fleece.
Kits can be ordered at any time and scheduled for curbside pick-up.
Pillow Choices Available:  Avocado Kit, Football Kit, Peace Sign Kit
All ages.  Adult assistance recommended for ages 8 and under.

Virtual Ellenwood Center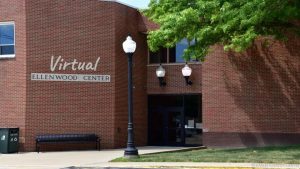 Ellenwood Center is VIRTUALLY open! We currently have "rooms" open to our youngest and oldest users.
Check out our Toddler and Preschool Room, Homework Resource Room, and Senior Center. These rooms are filled with links of resources, games, entertainment, health & wellness and other interactive, virtual activities.  Soon we will open our virtual Adult Education Center. Stay turned and check back, as content will be added.
Kids Bowl Free
Kids Bowl Free is a nationwide program that provides free games of bowling for kids all summer long. Registered kids receive 2 FREE GAMES of bowling each day of the KBF program, valued at over $500 per child!
Shoe rental charges may apply. Some bowling centers offer a summer shoe rental pass – check local bowling center for details. You could also purchase your own Bowling Shoes to use each year.
HOW THE FREE BOWLING PROGRAM WORKS: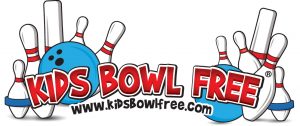 Step 1 – Find a participating bowling alley near you:  www.kidsbowlfree.com
Step 2 – Complete the registration form. Note: You must use a valid email address
Step 3 – Each week, login to your account and print your weekly free bowling coupons. Note: You can also have your coupons emailed to you each week
Optional – You can also purchase a family pass which allows up to 4 adults to bowl with your kids.
Click here to find a participating bowling alley near you!
Geocaching
Geocaching is an outdoor treasure hunting game using GPS-enabled devices. Participants navigate to a specific set of GPS coordinates and then attempt to find the geocache (container) hidden at that location. Bedford Parks & Recreation will be hiding geocaches at our local parks: Ellenwood, Greencroft, Taft, and Interstate. Geocache boxes come in all different sha pes and sizes and will be in a camouflaged container in a safe but non-intrusive place. When you find our cache, please do not take it with you. Write your name and date in the log. In a larger cache, if you are comfortable, you may take something but then that means you leave something to swap! Come prepared with a pencil or pen. Our caches will be available starting June 20!
Get out, get active and be one of the first to find our caches! For those seasoned trackers, help our four Travel Bugs go on their first adventures!
Download the app Geocaching by Groundspeak Inc. Create a login or link to your Google, Facebook, or Apple account. Turn on your location and you will immediately see dozens of geocaches within Bedford, especially within the Bedford Reservations.
Starting June 20, find our caches in local parks. Click here for details!
To learn more about Geocaching, visit www.geocaching.com.