Winter Break Camp
Bedford Parks & Recreation is offering 6 days of fun at our Winter Break Camp!  You'll enjoy activities such as sports, games, arts & crafts and special guests. Campers must bring lunch each day, dress for scheduled activities, and bring extra warm clothes for outdoors. Don't be left out in the cold, limited to the first 24 participants per day. This program is for children currently in Grades K-5.
Registration opens October 1st for Bedford Residents
Registration opens November 1st for Non-Bedford Residents
DATES
Monday, December 20
Tuesday, December 21
Wednesday, December 22
Monday, December 27
Tuesday, December 28
Wednesday, December 29
TIME
9:00 am - 4:00 pm *Extended Care Available for additional fee*
LOCATION
ELLENWOOD CENTER
FEE
Bedford Resident $20 per day
Non-Bedford Resident $25 per day
Before Camp Care 7:00 am – 9:00 am $5 per day
After Camp Care 4:00 pm – 6:00 pm $5 per day
EXTENDED CARE
Must register and pay in full at least one week prior to service.
Mornings are 7:00 am to 9:00 am and Evenings are 4:00 pm to 6:00 pm.
Cost is $5 per day/per AM or PM session.
Drop-ins accepted based on availability.

Hip Hop Dance for Kids

Grades K-3 & 4-8. This program is a fusion of hip hop dance moves to different genres of music. We will learn choreography, adaptability, and add our own personality to movements as well. There will be a performance for parents at the last class.
Check back soon for winter/spring offerings.
Foil Fencing
Learn the fundamentals of foil fencing. Swordsmanship has been practiced for centuries. First, it was to train for combat - the duel. Now, it is FUN and SAFE! Fencing improves hand-eye coordination, agility, dexterity, and stamina, as well as develops social skills and manners. Class includes stretching, footwork, lunges, attack, parry-riposte, strategy, tactics, techniques and bouting. All equipment is provided.
Grades 2-6
Instructor: Tom Nagy, Head Coach ON TARGET Fencing Team, Member of USFA
Location: Ellenwood Center Room 3
Check back soon for winter/spring offerings.
Junior GameBOT Club
Grades 1-3. Want to make video games? Love building with LEGO® bricks? This club is for you! Learn how to create video games using Scratch, free software from MIT that you can use at home long after the class. Bring a flash drive to save your project. Then, we'll bring the action to life as we build and program LEGO® WeDo® robots to go with our game. We'll have a different theme with new games, robots and adventures for each 4 week session.
Check back soon for winter/spring offerings.
GameBOT Club
Grades 4-8. Learn to code as you create video games and program LEGO® MINDSTORMS® Robots. Over multiple sessions we'll follow student interests to explore options such as Alice 3D animation, Python, JavaScript and Robot C. No prior programming experience necessary.
Check back soon for winter/spring offerings.
Chagrin Valley Roller Rink Learn-to-Skate
The Chagrin Valley Roller Rink offers a 6-week program consisting of 5 classes that will teach you the basics of roller skating or rollerblading, such as: Starting, Stopping, Gliding, Striding, Squatting, Marching, Scissors, Crosses and so much more! The 6th lesson is a fun time skate and a chance for the students to showcase their skills. Rental skates are included in the registration fee. Lessons are held at Chagrin Valley Roller Rink, 7151 South Main Street, Chagrin Falls.
*Note, lessons will be cancelled if Kenston, Solon, Aurora or Orange Schools are cancelled due to weather.
Fee:
Bedford Resident $50 per participant per session
Non-resident $55 per participant per session
Covid-19 protocols will be followed.

Esports Leagues

Check back soon for winter/spring offerings.
Art with Purpose
Art With Purpose offers purposeful guidance, direction and encouragement. Students will be instructed to:
heighten their sensitivity
creatively respond to challenges
strengthen problem solving skills
practice decision making
explore new medias & methods
develop artistic skills
follow projects through to their rewarding culmination
Classes are designed to help the student; see like an artist, do art, appreciate art, and develop a highly active brain. "I am dedicated to my students and have planned an exciting purposeful program. I believe those who participate will benefit from this program. It is my privilege to once again team up with the Bedford Parks & Recreation Department as they offer exciting opportunities for our residents to build relationships, and skills." Tina Stradiot, instructor and long-time resident of Bedford.
Our program requires in-depth involvement and sequential growth.
Check back soon for winter/spring offerings.
American Red Cross Babysitting
The American Red Cross Babysitting course provides universal skills and techniques that every babysitter should have. Topics include: Basic Care for Infants and Children, Basic First Aid, Child Behavior, Age-Appropriate Activities, Emergency Protocols, Professionalism, Leadership, and Growing Your Business. Bring a snack and drink/water bottle.
Grades: 6-12
Instructor: Sarah Gnoddie, Recreation Coordinator & ARC Instructor

Virtual Ellenwood Center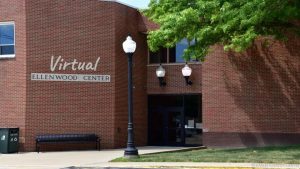 Ellenwood Center is VIRTUALLY open! We currently have "rooms" open to our youngest and oldest users.
Check out our Toddler and Preschool Room, Homework Resource Room, and Senior Center. These rooms are filled with links of resources, games, entertainment, health & wellness and other interactive, virtual activities.  Soon we will open our virtual Adult Education Center. Stay turned and check back, as content will be added.
Kids Bowl Free
Kids Bowl Free is a nationwide program that provides free games of bowling for kids all summer long. Registered kids receive 2 FREE GAMES of bowling each day of the KBF program, valued at over $500 per child!
Shoe rental charges may apply. Some bowling centers offer a summer shoe rental pass – check local bowling center for details. You could also purchase your own Bowling Shoes to use each year.
HOW THE FREE BOWLING PROGRAM WORKS: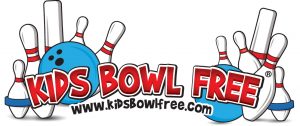 Step 1 – Find a participating bowling alley near you:  www.kidsbowlfree.com
Step 2 – Complete the registration form. Note: You must use a valid email address
Step 3 – Each week, login to your account and print your weekly free bowling coupons. Note: You can also have your coupons emailed to you each week
Optional – You can also purchase a family pass which allows up to 4 adults to bowl with your kids.
Click here to find a participating bowling alley near you!
Geocaching
Geocaching is an outdoor treasure hunting game using GPS-enabled devices. Participants navigate to a specific set of GPS coordinates and then attempt to find the geocache (container) hidden at that location. Bedford Parks & Recreation will be hiding geocaches at our local parks: Ellenwood, Greencroft, Taft, and Interstate. Geocache boxes come in all different sha pes and sizes and will be in a camouflaged container in a safe but non-intrusive place. When you find our cache, please do not take it with you. Write your name and date in the log. In a larger cache, if you are comfortable, you may take something but then that means you leave something to swap! Come prepared with a pencil or pen. Our caches will be available starting June 20!
Get out, get active and be one of the first to find our caches! For those seasoned trackers, help our four Travel Bugs go on their first adventures!
Download the app Geocaching by Groundspeak Inc. Create a login or link to your Google, Facebook, or Apple account. Turn on your location and you will immediately see dozens of geocaches within Bedford, especially within the Bedford Reservations.
Starting June 20, find our caches in local parks. Click here for details!
To learn more about Geocaching, visit www.geocaching.com.